PS: this is a continuation of a guidance article we wrote about Dev roles you can choose in build a career in if you missed that post, please see it here>> https://thestartupintern.com/interested-in-tech-a-guide-to-choosing-your-startup-role-part-1/
What are non-dev roles?
Word on the street is that Non-Dev roles are roles that do not involve code writing or programming. We agree with this definition wholeheartedly and want to also include this- Non-Dev roles require you to be you with a sprinkle of Technology.
To be concise, we would list a few roles which are foundational for any startup role that is non-dev related.
Like @tundeTash said you don't have to only code to be in Tech.
If you are passionate about working in tech and not interested in coding, please visit https://thestartupintern.com/ to enrol for the refinery program.
These career paths listed below are non-exhaustive but they serve to give you an idea of the skills needed to excel at doing something that does not require programming or coding.
Product Designer (UI/UX)
Who are they?
Product designers are commonly referred to as UI/UX designers. Their focus is to conceptualize ideas and make designs for them. They make designs of the software product- creating the user experience of the product by representing the different components of the products in a visual format. The designs produced by the product designer(UI/UX) are then given to the frontend development team (web or mobile) to implement. This role is for people with vivid imaginations and creators at heart.
You will likely do well in this if:
You are creative.
You love graphics and colours.
You can easily conceptualize ideas before they are seen.
You appreciate simple processes and can build workflows. Workflows are basically how one process leads to another (Basic definition though)
Knowledge is key to doing well anywhere so you will need to know the tools to use.
Some skills you may need:
Basic Graphics design skills,
Basic Knowledge of Figma, Adobe xd,
How to perform wireframing,
How to write-UX writing (This is not entirely different from regular writing, it is writing with the user in mind telling them about the product and how to navigate through it)
You will love this role if you love being expressive and like simplicity. A good eye for detail is needed in this role however if you love beautiful things you can learn the skills to always create beauty. That's who a Product designer is in my opinion- Creator of beauty.
Business Development, Client Services and Sales
Who are they?
It was kind of tricky combining these three different roles into one. Why we combined them is because they are sort of relatable but with different outputs.
So a Business Dev is majorly in charge of getting the business to grow and expand. Client services interfaces between the customer and the Development team to ensure a product is developed to specification. In Client services more than anywhere else, Communication is key. Sales majorly deal with marketing and improving the customer base of the organisation.
Do you see their interconnection?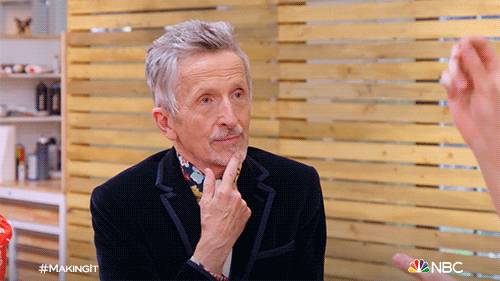 In these fields as a whole, the quest is finding a good fit between problems and how technology can solve them- in reaching customers or clients and in ensuring a product is developed properly.
The people who work in these roles talk a lot and write a lot. They have to be organised and have the superpower to multitask. They interface with almost all parts of the dev and management team to find a way of using technology to solve the problems. For them, it's mostly about the people and the solution than the actual development.
You will likely do well in this if:
You love technology but do not want to code.
You like the business part of technology.
You are good with negotiations.
You can break down complex terms and matters
You are empathetic and relatable.
Knowledge of some principles is needed here.
Some skills you may need:
Proposal writing skills,
Understanding of how technology works
A good research skill- you know how to find anything online
You will need the ability to see the big picture most times
Organisational skill-you need to be super organised so that things don't slip
Confidence- you will need the confidence to sell
You will do great here if you like business and business relations. If you are great at listening, negotiating, convincing, organising and can be very relatable, you will be very sought after here. The tech space needs business leaders.
Digital Marketer and SEO
Who are they?
You might already be familiar with this set of people and maybe aspire to be like them. Regardless, the digital marketer is not just advertising on Insta or Facebook; they read the market, they work with data and they are influencers. By influencers, I mean they convince us about the tech product. Digital marketers are very strategic in their mode of operation. This field is a subset of the communication and marketing department of any organisation so, in a tech organisation, the focus is mainly on: PR in tech which can be summed into making sure the public image is well presented and also drive attention to the tech product (in other words Marketing).
You will likely do well in this if:
If you are good with social media and content writing
If you can notice trends and patterns
If you can start a trend- you are not afraid to be a first-mover
If you don't see any limits
Knowledge of the tools and core audience is a huge advantage.
Some skills you may need:
Basic Graphics Design,
Keyword research and SEO
Basic statistics or analysis skills.
Video editing
A good understanding of mobile photography/videography
You will love this role if you like exploring and researching. Also, if you are funny and very relatable, you will tend to do great here.
These roles are not exhaustive as more roles are similar to these and they are already obtainable in most Tech Organisations. Most of these roles morphed from conventional business operations and optimised for the Tech space. Worthy of mention are:
Peoples relation or head of people and culture as some organisations call them (Also known as HR in regular companies).
Communications and Growth (A combination of Marketing, sales and business development)
Operations
Finance and
Legal
All of these roles are applicable in the Tech space, you just need to optimise your skills to fit. Not everyone in a Startup code, there's room for many other skills. If you are looking to optimise your skills for the tech startup system shoot an email to [email protected] or visit the website (https://thestartupintern.com) and enrol for the refinery program.
The refinery program aims at refining your existing skills for the Startup environment.